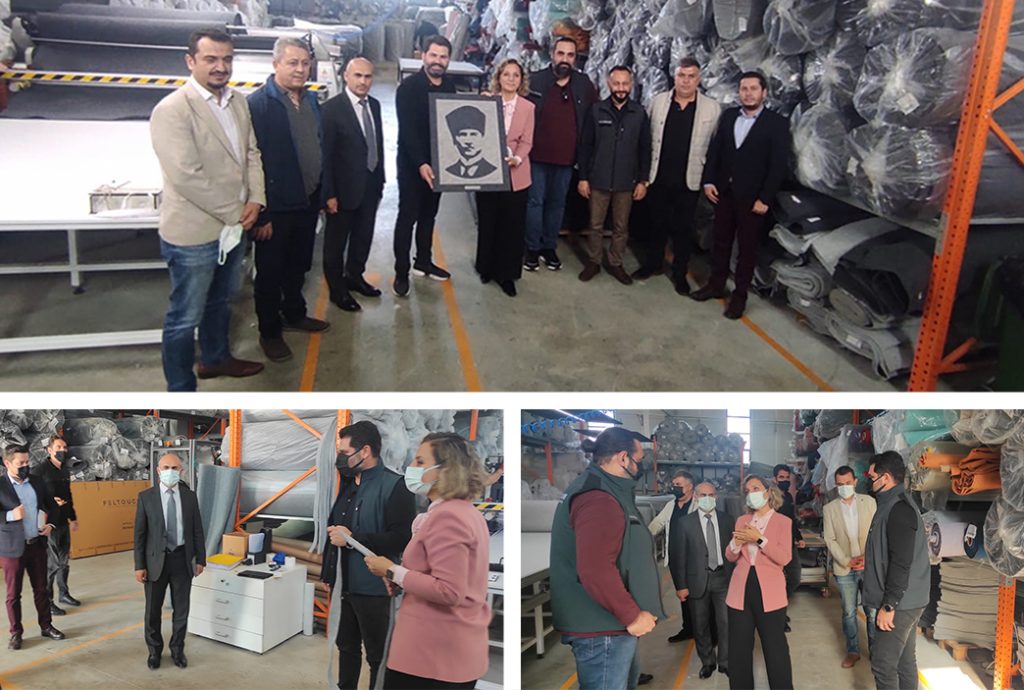 Düzce University Rector Nigar DEMİRCAN ÇAKAR and DESKKAP President Ertan TAŞLI visited the Feltouch factory in Düzce. Examining the PET felt leftovers, the rector directed the relevant departments to the Feltouch factory to conduct research.
We believe that the academic support will contribute to Zero Burn. 
Thank you for supporting our projects in this meaningful visit!